Deep Green Landscaping, Roscommon Residence, Floreat (WA)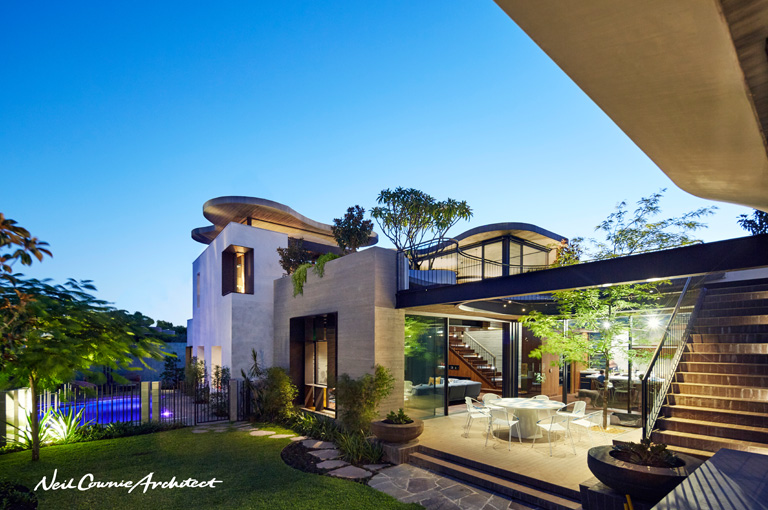 CATEGORY: Residential Construction $70,000-$150,000
PROJECT BRIEF
The landscape design was completed by Plan E in conjunction with Neil Cownie Architects. The design theme was to create a modern tranquil garden that enhanced the architecture of the house. Deep Green installed the paving and all soft landscaping throughout the property including all of the roof gardens.
The biggest challenge was planning the installation of all of the mature trees so that that they could be installed during the construction of the house and set up on temporary irrigation as each stage of the house was completed.
A main feature tree was installed with strata cell around the root ball as the paving for the terrace came up close to the trunk of the tree right over the top of the root ball. Due to access, all of the mature trees had to be installed by large cranes. The other challenge was designing the construction of the upper-level planters and installing the special lightweight soil mix.
Deep root zone areas had to be developed for the trees while the garden areas had to be as shallow a possible at only 300mm deep, with special lightweight soil due to the weight restrictions on the roof.