Outscape Construction, Dutton Terrace Medindie (SA)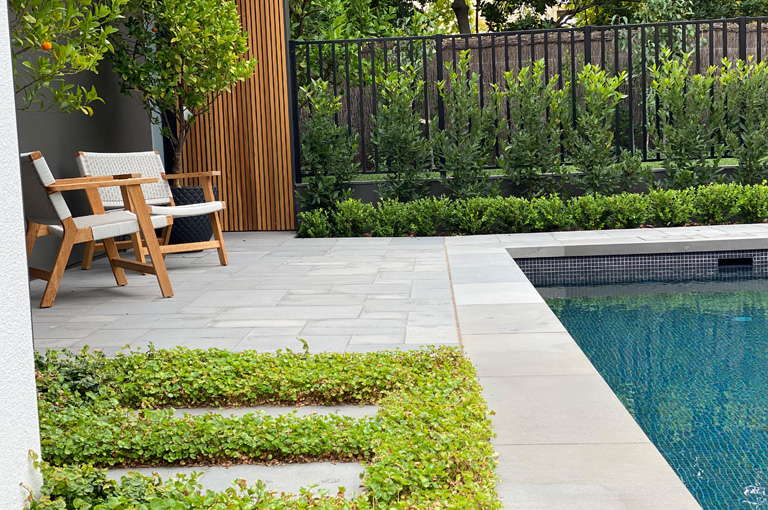 CATEGORY: Residential Construction $70,000-$150,000
PROJECT BRIEF
The clients of this Dutton Terrace landscape loved their existing garden and wanted to retain as many plants and elements as possible, but wanted to introduce a new family pool, as well as a larger lawn and open garden space.
The homeowners love working in the garden themselves, and particularly enjoy looking out of the large windows of their home and viewing the landscape. This made the positioning of the new pool and garden beds a priority, so as to ensure continued pleasure for the homeowners in viewing their greenspace.
As the family have children, a lawn area was requested that would allow them to play backyard cricket. The clients also requested an existing Mop Top Robina tree, Hibiscus Hedge, Silver Birch and Lemon Tree from the existing garden be retained in the new design, and the current alfresco surface.
JUDGES COMMENTS
"The professional level of construction on this project is evident throughout. The attention to detail with the smaller aspects of this project impressed the judges and the modern garden sits comfortably in the site."