SA Waterscapes, Crafers Aquatic Habitat (SA)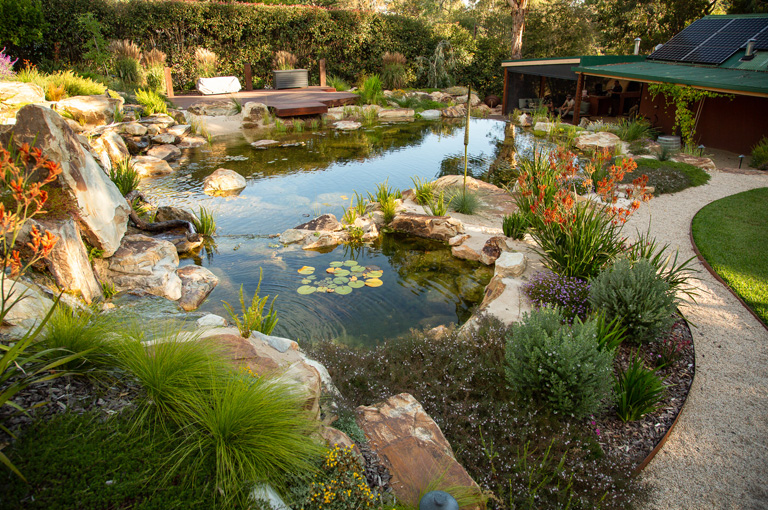 CATEGORY: Residential Construction $150,000–$250,000
PROJECT BRIEF
Looking for a spectacular water feature in their outdoor space, the homeowners of this Crafers property handed over full creative control to SA Waterscapes. Based on their previous work and experience in the industry, SA Waterscapes were given carte blanche to create a tiered waterscape to fill the space.
Utilising natural stone in its raw form, native grasses and shrubs, the company created an aquatic habitat with a sun deck for relaxation. Set into a sloped site, the feature travels down the hill in layers to reach the existing covered patio area at the back of the property.
Low-maintenance in nature, the landscape is overseen by the owners and fed from water tanks.
JUDGES COMMENTS
"A unique project that was as impressive behind the scenes as it was visually. This project involves the skills of a professional with a passion, displayed in the exceptional rock placements. The ambiance and tranquility are amazing."