Scapex Landscapes, Sunkids, Burleigh Waters (QLD)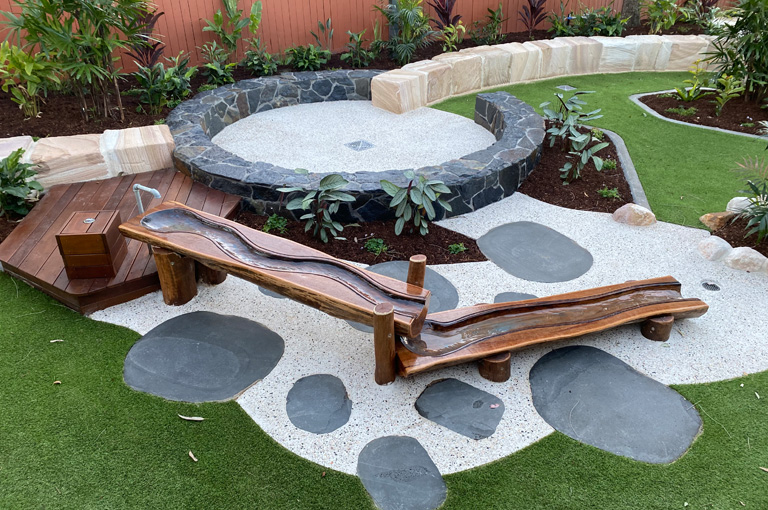 CATEGORY: Commercial Construction up to $500,000
PROJECT BRIEF
An existing operating centre in need of a revamp. Contractor demolished the existing surface finishes and created an inviting space for children, inclusive of: Timber log rill, water play area, and misting log posts.
Sandstone blocks were cut to edge the sandpit and mud pit, and a yarning circle was laid with beautiful bluestone crazy paving. Synthetic grass was also used to create a durable surface.
All garden beds were edged with natural sandstone or timber logs laid horizontally to create a space of natural and sensory engagement. The gardens are filled with sub-tropical species that will thrive in the shaded environment.
JUDGES COMMENTS
"The project clearly demonstrates the contractor's attention to detail and their ability to create a simple, functional, multipurpose play space. The contractor's execution across all elements (hardscape and softscape) was flawless including sandstone and timber logs creating a natural and sensory engagement. The gardens are filled with sub-tropical species that will thrive in the shaded environment created."