Tim Davies Landscaping, Brompton Road Residence (WA)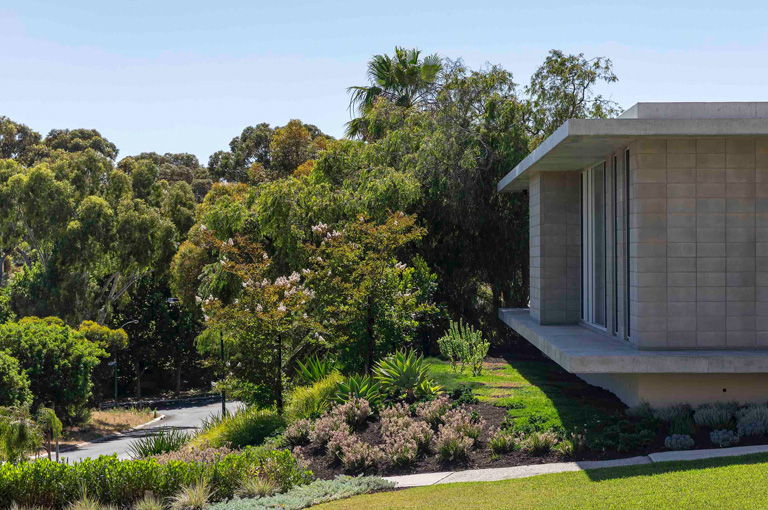 CATEGORY: Residential Construction up to $70,000
PROJECT BRIEF
The clients of this WA residence requested an informal coastal landscape with swathes of planting to compliment the 'floating' nature of the build. An internal courtyard with a large lawn for play and a greenspace the looks out from the living spaces was also required.
Set on a corner block, this residence showcases a modern aesthetic comprised of a clean, concrete finish. Surrounded by a free-flowing landscape out front, the gardens slope down from the front of the house, eliminating the lawn and spreading in a low-lying blanket across the site. A coastal palette of mature trees and plants create textural contrast in a combination of exotics and native species that add height and dimension to the garden.
Out back, a lush lawn extends out from a concrete walkway that rims the house providing plenty of room to play. The lawn meets a retaining wall at the back, planted with mature trees that offer privacy and shade.