LD Total, Catalina Plane Playground (WA)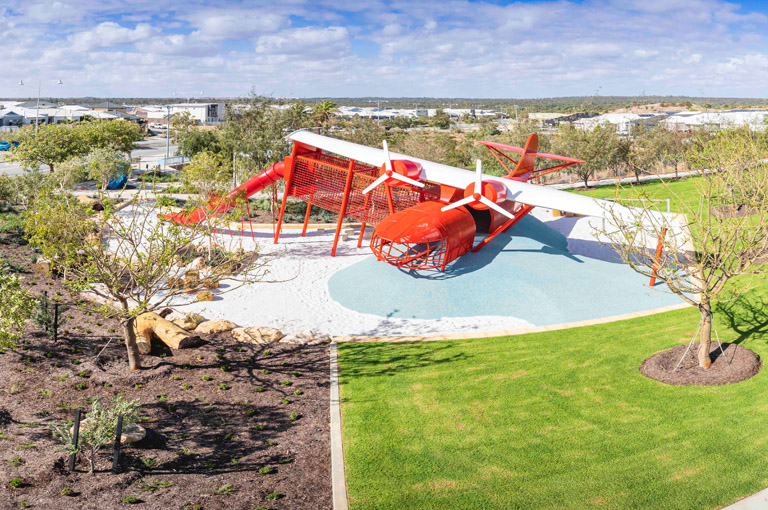 CATEGORY: Commercial Construction up to $500,000
PROJECT BRIEF
Featuring a large red aircraft modelled on the Catalina flying boat from WW II, Drimme Park in Clarkson, Western Australia, has kids of all ages buzzing.
The seaplane climbing structure offers plenty of opportunity for imaginative play. Surrounded by a small nature-play area, the area has a wealth of challenges for kids of all ages. A large climbing net leads to slides that entice big kids, while the little ones have plenty of obstacles to keep them busy — it even allows parents and carers to walk alongside and assist where needed — and a handy climbing net provides access to the plane for a variety of angles.
Opposite the plane a swing set for toddlers and small children provides adventure, while a sandy area gives kids something they can dig into. In addition, an adult fitness park is set nearby that allows everyone to workout at the same time. Within the park, undercover tables offer shelter from the son and lots of space for parents to keep an eye on play as they picnic, making sure there is something for everyone.