Meet the Judges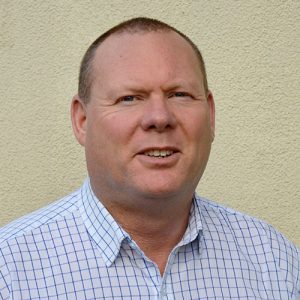 Alby Rogers, MLSA Vice-President (SA)
Alby Rogers is the Managing Director of Visual Landscape Gardening Pty Ltd, and an experienced MLSA Awards of Excellence Judge. With over 30 years' experience in the building and landscape industry, both in the commercial and residential sectors, he brings his extensive knowledge to the awards judging. Alby has a passion for the personal and professional development of those who want to succeed in all areas of business and life, and continues to operate as a property developer and investor.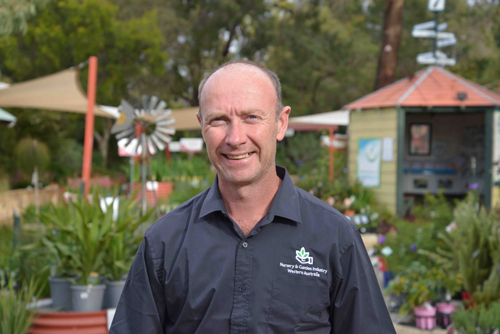 Matthew Lunn, Nursery & Garden Industry (WA) CEO
Matthew Lunn trained in horticulture and landscape design at the Royal Horticultural Society's Garden Wisley in the UK. His first post was at Curtin University where he spent 10 years transforming a concrete campus into a botanical oasis and was formally recognised for his work as Australian Horticulturist of The Year in 2000.
For 16 years Matthew presented Let's Talk Gardening with Curtin Radio, as well as writing for Habitat and appearing on ABC Gardening Australia for 2 years as a presenter. In 2004, Mathew joined University of Western Australia as Curator of Grounds before finally, 3 years later, launching Lunnscapes. In 2016, Matthew was appointed CEO of the Nursery & Garden Industry (WA). In 2019, Matthew was also appointed Exec Officer of The Landscape Association (WA).
Michael Ryan (QLD)
Michael Ryan has many decades of experience in landscape architecture, architecture, project management, construction management, research-based design and disabled-access assessment. He is now retired but ran a consultancy practice from 1974, provided expert witness reports in construction disputes from 1976 and taught half-time at QUT from 1983. He has also performed many state and national tasks for the Institutes of Landscape Architecture and Architecture since the late 1970s and is a Fellow in both organisations. He has been a judge for the Queensland landscape construction awards on many occasions and has been the chief judge for some years.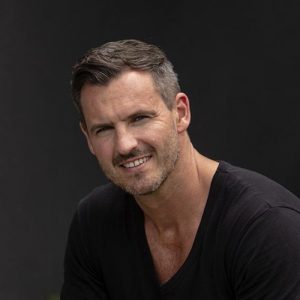 Matt Leacy, Landscape Architect (NSW)
Co-founder of the award-winning Landart Landscapes, Matt Leacy has more than 20 years' experience in design, construction and maintenance services across landscaping and pool installation for both residential and commercial properties.
Matt is a media commentator and column writer and regularly hosts events and develops workshops. A qualified structural landscaper, designer, horticulturalist, current board member — and former president — of the LNA Master Landscapers Association, Matt has also worked with City of Sydney, spearheading their Living Colour installations, brining colour and life to inner-city streets.
Outside of work, Matt is a family man with a wife and three young kids. He has a passion for the outdoors, active living and holistic health. He is also an avid advocate for disability support and awareness.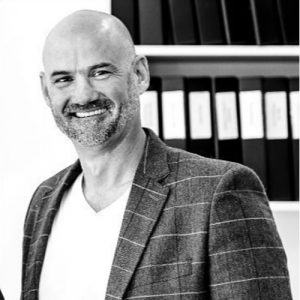 Steve Taylor, Landscape Designer (VIC)
Steve Taylor has been building and designing multi-award-winning gardens in and around Melbourne, interstate and internationally for over 20 years. COS Design specialise in highly refined, sophisticated, cutting-edge garden designs that create highly liveable, stunningly beautiful outdoor spaces that seamlessly integrate with the surrounding architecture, interiors of the home and natural environment. "Successful design is a collaborative process between client, architect and landscape designer, and with our thorough formula of design processes, along with our stable of Australia's best contractors, COS Design has become one of the most awarded design firms in the country, claims Steve."
To give back, Steve is a regular on judging panels for state and national landscaping awards, including the Landscaping Victoria Master Landscapers Awards of Excellence, the Master Landscapers of South Australia Awards of Excellence and the Melbourne International Flower and Garden Show. He also sits on several steering committees for educational institutions such as local TAFE and also is a guest lecturer for the London College of Garden Design.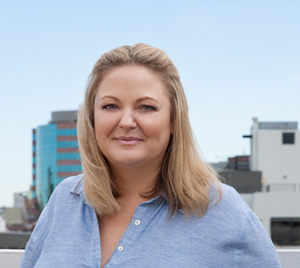 Nicole Mulloy, Outdoor Design Source Editor
Nicole Mulloy is the Editor of Outdoor Design Source, the foremost industry resource for specifiers of external works projects. Having held this position for over six years, Nicole has extensive knowledge of the happenings in the landscaping and civil works arenas and an understanding of the changing face of the public space environment. In addition, Nicole is the Editor of the annual Outdoor Living Product Guide, a consumer-facing publication that delves into the world of outdoor design and landscaping. Her experience in both the commercial and domestic realms gives her a solid perspective on this year's entries across both sectors.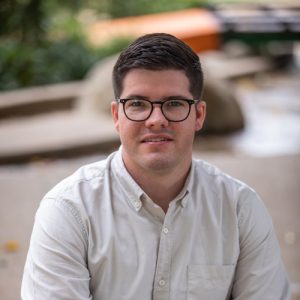 Matthew Richardson, Grillex National Sales Manager – SPONSOR
Matthew Richardson, Grillex National Sales Manager, joined the Grillex team in 2020, bringing with him 11 years of experience in the park infrastructure industry. His extensive expertise has supported the development of partnerships with major construction companies and international architects, to deliver some of Australia's most iconic open spaces. Matthew is passionate in upholding the Grillex vision that everyone has access to a healthy urban landscape.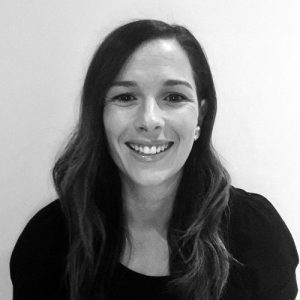 Vienna Spence, Husqvarna Australia Marketing Manager – SPONSOR
Vienna is an innovative Marketing Manager, currently leading the marketing team at Husqvarna Australia. With expertise in project management, marketing strategy, planning and team mentorship, Vienna is passionate about bringing people together around common goals to ensure everyone wins – the business, the team and the community.